GIO E DIO Esses gêmeos brasileiros são do caralho! Muito tesudos...
O vídeo é do site Bang Bang Boys.
É pra gozar muito vendo essa dupla.
Simplesmente fico louco com essas pernas peludas deles. E a bunda?...puts.
Usando o nome artístico de Gio & Dio (que pelas fotos vemos que não é o nome real mesmo), estes gêmeos já protagonizaram tanto videos hétero quanto ensaio e vídeo para sites gays.
Neste ensaio, os brothers brincam em uma piscina. Com direito a brincar de passar debaixo das pernas do outro para depois ficarem nús, de pau duro dedilhando seus cus e gozando dentro da piscina depois tomam uma boa chuverada ensaboado seus corpos e lambendo a orelha um do outro um verdadeiro tesão!
Gio and Dio are real-life twins!
fuck! that wet hairy asses!
porra! que bundas peludas e todas molhadas
Gio looks horny for his brother's ass
Gio olha com tesão do caralho pra bunda do seu irmão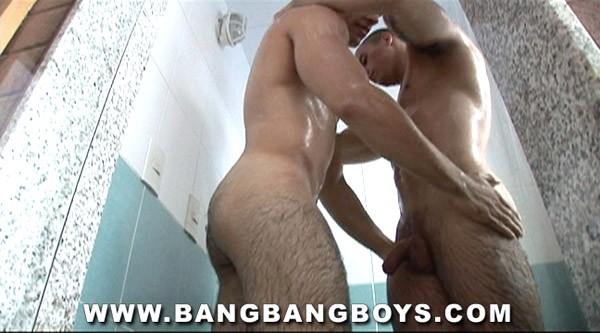 video 1
video 2
video 3 G magazine