o fisiculturista Alexandru veio da Italia . o site jimmy z acompanhou sua sessão de exercicios e ele ensinou um truque que garante abdomen sarado um verdadeiro show
Mesmo sendo mais potente do que o habitual, ele não decepcionou com seu tronco extremamente sexy e músculos rígidos. Ele adora se exibir e flexionar seus músculos para as pessoas possam apreciar verdadeiramente o seu belo corpo. PORRA! e que Bunda Alexandru tem
Na parte 1, Alexandru fica alterando seus treino na academia. Ele pega os pesos com foco em seu peito, tríceps e ombros. o exercicio faz comque ele soe bastante tirando a camiseta para revelar seu peito bombado até e barriga, que são bem peludos.
Alexandru então faz alguns exercícios de peso corporal poderosos. É excitante ver o corpo deste atleta em ação, especialmente quando ele despe-se e veste uma tanga. Ele, então, se lambuza de óleo e nos mostra seus músculos sensuais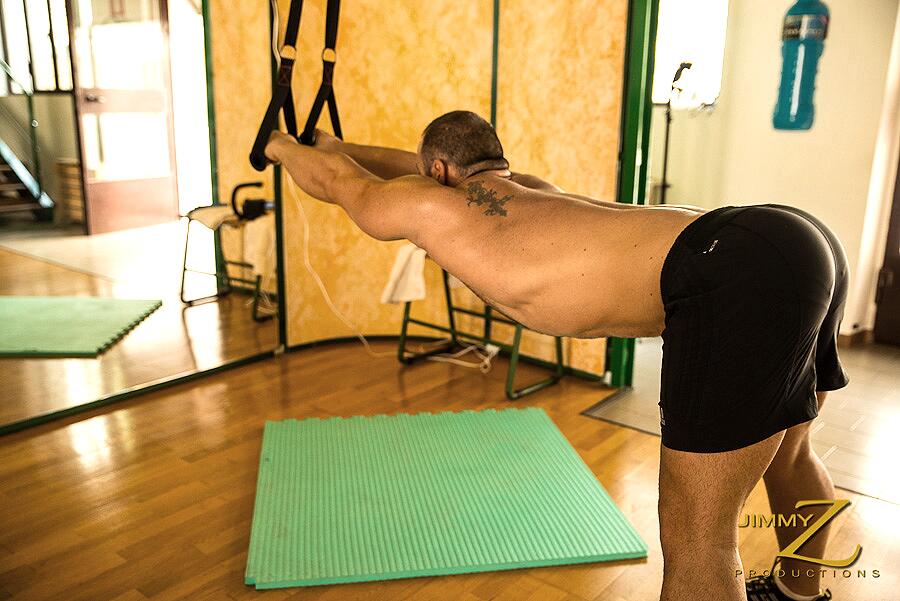 Jimmy Z Productions says: European nude bodybuilder Alexandru hails from Italy. We follow him as he trys to stay in shape, a trick he tells is he always makes sure his abs are on show.
Even being beefier than usual, he did not disappoint with his extremely sexy torso and hard muscles. He loves to show off and flex his muscles for people that can truly appreciate his beautiful body.
In Part 1, Alexandru gets changed for his workout at the gym. He hits the weights focusing on his chest, triceps and shoulders. Building up a sweat he loses the tank top to reveal his pumped up chest and abs which are nicely hairy.
Alexandru then does some powerful body weight exercises. It is exciting to watch this jock's body in action, especially when he strips naked and puts on a thong. He then oils up and shows us his sexy muscles with his strong posing.